The #1 Tile and Grout Cleaning in Avondale, AZ | Steamy Concepts
Book a Tile and Grout Cleaning In Avondale, AZ
Affordable Tile and Grout Cleaning in Avondale, AZ
Carpet cleaning may not be the only home cleaning service that you need. If the floors of your home or office are laid with tile, they still need professional attention from time to time. It will be very difficult to tell when tile is actually dirty. You may need an Avondale tile cleaning service such as Steamy Concepts to handle your needs. Professional tile cleaning is a great way to maintain your tile. Old sealing agents may have been worn away from constant exposure.
Grout lines and crevices in natural stone gather hard to clean grime. We use a mild cleaning formula on grout lines that won't erode the integrity but it gets in and breaks away the stubborn worn in dirt. Our tile cleaning rotary machine then uses a high temp, high pressure steam cleaner to blast away and instantly suck up the loosened dirt. If your tile is more delicate, don't worry, we can still take care of you. As a professional tile cleaning Avondale service, we will be sure to use just the right tile grout cleaning solution and process to whisk away the dirt without harming your floor. Tile cleaning is not for the faint of heart, as you can screw up your tile further by having it done wrong. Tile cleaning is a job for professionals, so make sure you have a trusted vendor like Steamy Concepts! Need an Avondale tile cleaning for your home? You can call us at 602-748-4448 or schedule online with us today and get a quote.
Benefits Of Our Tile and Grout Cleaning Service
Save Money – We offer the best Tile and Grout Cleaning in Avondale, with affordable prices guaranteed.
Always on Time and Professional – Our professionals are always on time to their appointments and ready to serve your cleaning needs!
High-Quality Services – We leave your tile and grout feeling cleaner and fresher than ever before. You may even think its new!
Professional Tile and Grout Cleaning in Avondale
Our technicians are experienced, clean-cut, uniformed and arrive onsite in a branded & professional company vehicle. Our employees on the field and in the office are trained to deliver only the best customer service to you and your home.
Avoid falling for the "cheap prices" trick by a run of the mill or bait & switch companies. Steamy Concepts only uses the most professional, high-powered truck-mounted cleaning machines available.
All Professional tile and grout cleaning services in Avondale carry an unconditional 7-day warranty with state-of-the-art techniques that remove dirt, and soil for good.
We are so confident that we will back it up with a 30-day guarantee. If any stains or odors return within 30 days then so will we, at no added cost to you.
How Often Should I Get My Tile and Grout Cleaned?
The frequency of cleaning your tile and grout depends on a number of factors, including the traffic in your home, the type of tile and grout you have, and the climate you live in.
In general, we recommend having your tile and grout cleaned at least once a year. However, if you have a high-traffic area, such as a kitchen or bathroom, you may need to have it cleaned more often.
If you have porous tile, such as marble or travertine, you will need to have it cleaned more often than if you have non-porous tile, such as porcelain or ceramic.
If you live in a humid climate, you will need to have your tile and grout cleaned more often than if you live in a dry climate.
Here are some signs that it's time to have your tile and grout cleaned:
Your tile and grout are looking dull and dingy.
There are stains or mildew on your tile and grout.
Your tile and grout are starting to smell bad.
If you notice any of these signs, it's time to call a professional tile and grout cleaning company.
At Steamy Concepts, we use the latest equipment and techniques to clean your tile and grout to perfection. We also offer a satisfaction guarantee, so you can be sure that you're getting the best possible service.
Contact us today to schedule a free consultation and let us show you why we're the best tile and grout cleaning company in Avondale, AZ.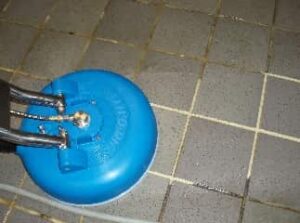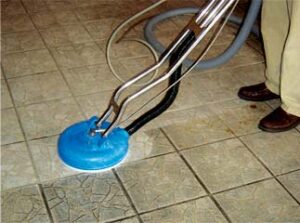 Avondale Tile Cleaning Service Areas:
Steamy Concepts can provide tile cleaning Avondale services for your home if you reside in any of these zip codes. The zip codes are service areas that are included but are not limited to.
Avondale, AZ Zip Codes:
85323
85338
85340
85353
85392
85395