Carpet Cleaning Service Serving Avondale, AZ
Need Carpet Cleaning or Tile Cleaning In Avondale, AZ?
Avondale Carpet Cleaning & Tile Cleaning
If you truly value your carpet, you know that the health of your carpet needs to be checked upon constantly. Your carpet should be cleaned at least once or twice  every year. A professional carpet cleaning or tile cleaning company such as Steamy Concepts can help you maintain the health of your carpet. All the years that we've spent cleaning carpets, tile, and mold damage has given us enough knowledge to be considered your cleaning doctors.
Face it, you need a professional to clean your carpets. You should not try and steam clean the carpets yourself. The dirt, bugs, and the their excrement gets ground into your carpet way down deep. So, vacuuming on a regular basis is similar to everyday activities  brushing your teeth. It's needed, but will still not get the hard to reach grime at the base of the fibers, or even below the carpet. This can cause health problems for you and your family, especially for ones that already have asthma or breathing problems. We use special carpet cleaning solutions and tools that use almost 200 degree high pressured water to sanitize and clean the carpet. At the same time our carpet steamer removes all the liquid along with the dirt, bugs, and grime bug sucking it out and deposited it into our van mounted containers. Even new carpets need to be cleaned on a regular basis to prevent damaging the fibers. Let Steamy Concepts provide you the best carpet cleaning Avondale has seen for your carpets.
Avondale Tile and Grout Cleaning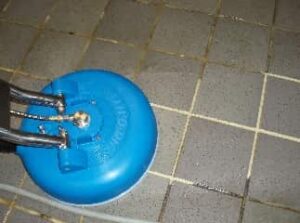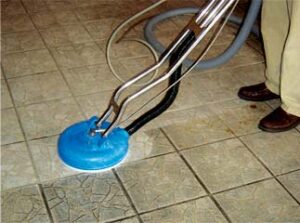 If the floors of your home or office are laid with tile, they still need professional attention from time to time. Professional tile cleaning is a great way to maintain your tile. Old sealing agents may have been worn away from constant exposure. Grout lines and crevices in natural stone gather hard to clean grime. We use a mild cleaning formula on grout lines that won't erode the integrity but it gets in and breaks away the stubborn worn in dirt. Then our machinery uses a high temp, high pressure steam cleaner to blast away and instantly suck up the loosened dirt. If your tile is more delicate, such as natural stone, don't worry, we can still take of you. We will be sure to use just the right tile grout cleaning solution and process to whisk away the dirt without harming your floor. Tile cleaning is not for the faint of heart, as you can screw up your tile further by having it done wrong.  Tile cleaning is a job for professionals, so make sure you have a trusted vendor like Steamy Concepts!
If you need a carpet cleaning or tile cleaning, Call Steamy Concepts at for (623) 432-1980 the best the Avondale AZ carpet cleaning, tile cleaning that you and your home deserve.