#1 for Tile and Grout Cleaning Surprise, AZ | Over 2000 5-Star Local Reviews!
Do You Need Tile and Grout Cleaning In Surprise, AZ?
Affordable Tile and Grout Cleaning in Surprise, AZ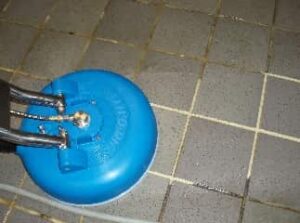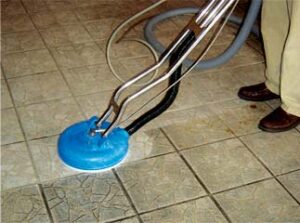 Carpet is not the only surface that you should look after in your Surprise, AZ home. Another surface you might unintentionally neglect is your tile flooring. Tile also needs routine maintenance to remain healthy and colorful. It's easy to ignore the state of your tile because you walk over it everyday and all the grime may blend in with it. Without proper maintenance, grime, mildew, and hard water deposits can ruin your tile and grout. In order to reserve the state of your tile, you need a proper tile cleaning Surprise, AZ service. Improper or unprofessional tile cleaning techniques can damage your tile. Don't skimp out on a professional tile cleaning, because you may get what you pay for! Steamy Concepts is the Surprise tile cleaning service you can depend on to save your tile. We've perfected a tile and grout cleaning process that allows us to get even tough deposits off and leave it looking new again without damaging even the most fragile of tile. Our team are also experts in handling tile carefully, including a sealing process that helps protect and lock against stains and discoloration. Call us now at 602-748-4448, or schedule now using our online scheduler.
Benefits Of Our Tile and Grout Cleaning Service
Save Money – We offer the best Tile and Grout Cleaning in Surprise, with affordable prices guaranteed.
Always on Time and Professional – Our professionals are always on time to their appointments and ready to serve your cleaning needs!
High-Quality Services – We leave your tile and grout feeling cleaner and fresher than ever before. You may even think its new!
Tile and Grout Cleaning You Can Trust in Surprise
Our technicians are experienced, clean-cut, uniformed and arrive onsite in a branded & professional company vehicle. Our employees on the field and in the office are trained to deliver only the best customer service to you and your home.
Avoid falling for the "cheap prices" trick by a run of the mill or bait & switch companies. Steamy Concepts only uses the most professional, high-powered truck-mounted cleaning machines available.
All Professional tile and grout cleaning services in Surprise carry an unconditional 7-day warranty with state-of-the-art techniques that remove dirt, and soil for good.
We are so confident that we will back it up with a 30-day guarantee. If any stains or odors return within 30 days then so will we, at no added cost to you.
Professional Tile and Grout Cleaning Service in Surprise
If you need tile and grout cleaning service in Surprise, AZ , look no further than Steamy Concepts! Below we have listed the available zip codes we service for Surprise, AZ! The service areas below are included but are not limited to those zip codes. If you have any questions about your Surprise tile and grout cleaning, call us at 602-748-4448 or schedule online with us right away!
85335
85355
85361
85374
85378
85379
85387
85388
85396