Local Carpet Cleaning in Queen Creek, AZ
Looking for the best Carpet Cleaning In Queen Creek, AZ?
Carpet Cleaning in Queen Creek, AZ
Steamy Concepts is well known for their premier level services delivered at a fair price with unparalleled customer service. We are adept at getting out stubborn stains, erasing pet marks, and protecting your floors. We can make your house healthful and eliminate markings from mold. We can make sure that you have a bigger smile when we leave than you did when we arrive. We pride ourselves on both the product we offer and your experience along the way
Before and After Carpet Cleaning in Queen Creek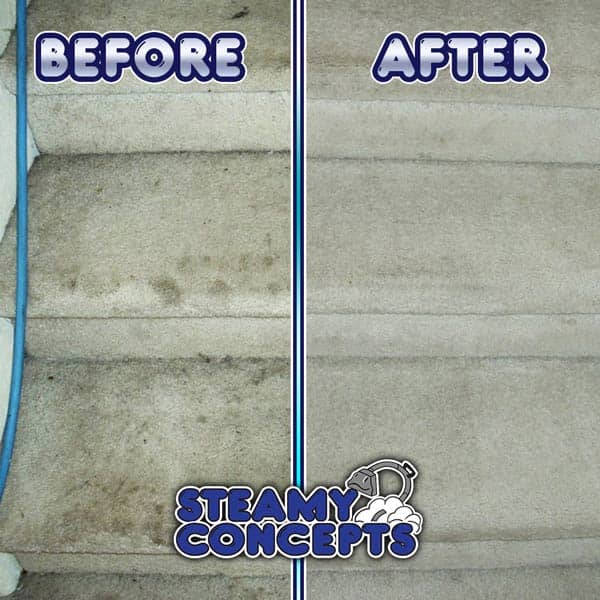 Don't let dirt and grime ruin the great image of your Queen Creek, AZ home. Let Steamy Concepts ensure the protection of your carpets as a carpet cleaning Queen Creek, AZ company. As your Queen Creek carpet cleaning company, we take the time to look at your specific home before we start laying down solutions. The solutions we use are certified, eco-friendly and safe so your pets and family can roam around the house in comfort. Some homes just need a touch up to keep the carpet free from dust and pests and extend its life, while others may show more wear and damage. We will evaluate the needs of your home and then get to work. The pre-spray solution we use at the beginning will loosen all the dirt and grime from your carpet and prepare it for the best carpet cleaning possible. The steam cleaning procedure will clean your carpets with high temperature steam and evaporate all the nasty left overs in your carpet.  The carpet grime is then removed using our water extraction procedure and brought from your Queen Creek home to our truck mounted vans! Our tried and true methods will remove the eye sores you may be seeing as well as the dirt and bugs you may not see. You can trust that Steamy Concepts will be able to help maintain your carpets and your home as a Queen Creek carpet cleaning company! Are you convinced? Schedule with us by calling 602-748-4448 or using our quick quote online scheduler!
Queen Creek Carpet Cleaning Service Areas:
Steamy Concepts is ready to service your Queen Creek, AZ home. If you happen to live in the Queen Creek service areas of 85142, 85242, 85298, then you are able to receive a carpet cleaning Queen Creek service from Steamy Concepts! The service areas listed are included but are not limited to. If you have any questions or want to schedule, you can call 602-748-4448, or schedule now using our online scheduler.