#1 for Tile and Grout Cleaning in Queen Creek – 2000 5-Star Reviews!
Looking for a Tile and Grout Cleaning In Queen Creek, AZ?
Affordable Tile and Grout Cleaning in Queen Creek, AZ
As a Queen Creek home owner, you probably want nothing less than clean tile in your home. Steamy Concepts is a Queen Creek tile cleaning company that can maintain the value of your home and protect your floors. Our tried and true tile cleaning Queen Creek will help keep your tile stay clean. We have many different solutions and tools that we use to ensure that we can get your tile clean without damaging it, regardless of the composition of the tile. For example, natural stone floors are delicate and will need a professional Queen creek tile cleaning company to clean. Many people don't realize that these types of flooring require special attention by professional experts who know what to use. If the wrong chemical is used the stone can be discolored, or worse have acid divots. Tile can be an expensive investment for any home. Make sure you protect your investment by call a professional tile cleaning Queen Creek company!
The Best Tile and Grout Cleaning in Queen Creek
Steamy Concepts only the highest quality and safe solutions for the type of floor material you have. Many people also don't realize that these types of floors need to be sealed after being cleaned to protect from future damage. This is naturally part of our tile cleaning process. After we are done cleaning your tile, you will notice a huge difference from before and the brand new shine. Get the Queen Creek tile cleaning you deserve with Steamy Concepts. Schedule with us by calling 602-748-4448 or using our quick quote online scheduler!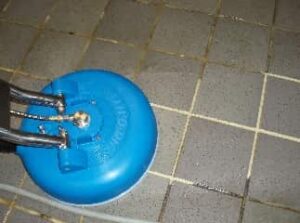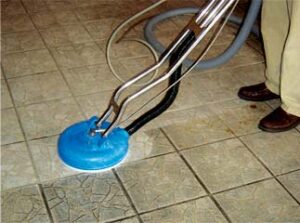 Benefits Of Our Tile and Grout Cleaning Service
Save Money – We offer the best Tile and Grout Cleaning in Queen Creek, with affordable prices guaranteed.
Always on Time and Professional – Our professionals are always on time to their appointments and ready to serve your cleaning needs!
High-Quality Services – We leave your tile and grout feeling cleaner and fresher than ever before. You may even think its new!
Tile and Grout Cleaning You Can Trust in Queen Creek
Our technicians are experienced, clean-cut, uniformed and arrive onsite in a branded & professional company vehicle. Our employees on the field and in the office are trained to deliver only the best customer service to you and your home.
Avoid falling for the "cheap prices" trick by a run of the mill or bait & switch companies. Steamy Concepts only uses the most professional, high-powered truck-mounted cleaning machines available.
All Professional tile and grout cleaning services in Queen Creek carry an unconditional 7-day warranty with state-of-the-art techniques that remove dirt, and soil for good.
We are so confident that we will back it up with a 30-day guarantee. If any stains or odors return within 30 days then so will we, at no added cost to you.
Queen Creek Tile Cleaning Service Areas:
Steamy Concepts is ready to service your Queen Creek, AZ home. If you happen to live in the Queen Creek service areas of 85142, 85242, 85298, then you are able to receive a tile cleaning Queen Creek service from Steamy Concepts! The service areas listed are included but are not limited to. If you have any questions or want to schedule, you can call 602-748-4448, or schedule now using our online scheduler.