#1 Carpet Cleaning In Goodyear, AZ | 2 Rooms Cleaned for Only $80
Get a Carpet Cleaning or Tile Cleaning In Goodyear, AZ
Affordable Carpet Cleaning in Goodyear, AZ
For several decades now Steamy Concepts has been honing in their skills at cleaning your carpet in Goodyear, AZ. We use state-of-the-art equipment to provide the best possible service available.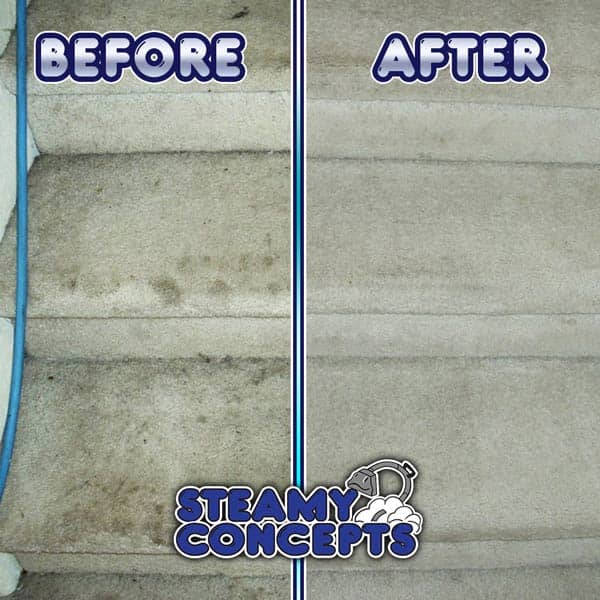 Professional Carpet Cleaning in Goodyear
Carpet cleaning is needed for every Goodyear, AZ home. Carpet can be a great asset to have in your home. Unfortunately, carpets age and they get dirty. They collect dust, pollen, and litter. Carpets can even be a breeding ground for small insects, microorganisms and dust mites. This kind of build up can tamp down your carpets and shorten their lifespan. Not to mention, clean carpets are just more slightly for you and your guests to look at! They make your house smell fresh and look brighter. Pet odors and stains can be a thing of the past with Steamy Concepts. You can trust Steamy Concepts to demolish stubborn stains, blast away built up dirt with 200 degree water, and suck up the dirt, bugs, cleaners and all. Our high powered and truck mounted steam cleaning will get the job done. You won't look at your carpet the same way. When You'll be left with well groomed, healthier carpets with the best carpet cleaning Arizona has ever seen in Goodyear. When you look for a carpet cleaner, you can request Steamy Concepts in great confidence. Get your carpet cleaning done with Steamy Concepts. Call us now at 602-748-4448, or use our quick quote online scheduler to get a quote with us right away!
The Best Carpet Cleaning in Goodyear
Find the best carpet cleaning in Goodyear with Steamy Concepts! We provide services for home or businesses. Call Steamy Concepts now at 602-748-4448, or schedule now using our online scheduler.