#1 For Carpet Cleaning In Goodyear, AZ | 3 Rooms for $99!
Get a Carpet Cleaning or Tile Cleaning In Goodyear, AZ
Affordable Carpet Cleaning in Goodyear, AZ
For several decades now Steamy Concepts has been honing in their skills at cleaning your carpet in Goodyear, AZ. We use state-of-the-art equipment to provide the best possible service available.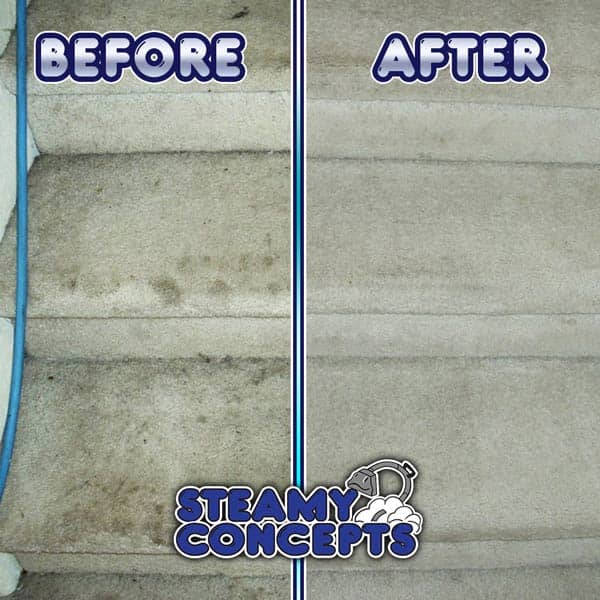 Professional Carpet Cleaning in Goodyear
Carpet cleaning is needed for every Goodyear, AZ home. Carpet can be a great asset to have in your home. Unfortunately, carpets age and they get dirty. They collect dust, pollen, and litter. Carpets can even be a breeding ground for small insects, microorganisms and dust mites. This kind of build up can tamp down your carpets and shorten their lifespan. Not to mention, clean carpets are just more slightly for you and your guests to look at! They make your house smell fresh and look brighter. Pet odors and stains can be a thing of the past with Steamy Concepts. You can trust Steamy Concepts to demolish stubborn stains, blast away built up dirt with 200 degree water, and suck up the dirt, bugs, cleaners and all. Our high powered and truck mounted steam cleaning will get the job done. You won't look at your carpet the same way. When You'll be left with well groomed, healthier carpets with the best carpet cleaning Arizona has ever seen in Goodyear. When you look for a carpet cleaner, you can request Steamy Concepts in great confidence. Get your carpet cleaning done with Steamy Concepts. Call us now at 602-748-4448, or use our quick quote online scheduler to get a quote with us right away!
Benefits of Our Carpet Cleaning Service
Save Money – We offer the best Carpet Cleaning in Goodyear, with affordable prices guaranteed.
Always on Time and Professional – Our professionals are always on time to their appointments and ready to serve your cleaning needs!
High-Quality Services – We leave your carpet feeling cleaner and fresher than ever before. You may even think its new!
The Most Trusted Carpet Cleaning in Goodyear
Our technicians are experienced, clean-cut, uniformed and arrive onsite in a branded & professional company vehicle. Our employees on the field and in the office are trained to deliver only the best customer service to you and your home.
Avoid falling for the "cheap prices" trick by a run of the mill or bait & switch companies. Steamy Concepts only uses the most professional, high-powered truck-mounted cleaning machines available.
All Professional carpet cleaning services in Goodyear carry an unconditional 7-day warranty with state-of-the-art techniques that remove dirt, soil, and pet stains for good.
We are so confident that our pet damage removal system will back it up with a 30-day guarantee. If any stains or odors return within 30 days then so will we, at no added cost to you.
Frequently Asked Questions About Carpet Cleaning in Goodyear
How do you clean my home carpets?
Steamy Concepts uses the cleaning method known as Hot Water Extraction to agitate fibers in carpet and upholstery and then dissolve dirt, scum, bacteria, and viruses. This method of cleaning results in the fastest drying times available for foot traffic.
Is it worth it to get carpets professionally cleaned?
Yes, it is worth it to get carpets cleaned by a professional. The process for extraction is much more thorough than when commercial grade machinery is used. In addition, professional carpet cleanings will remove bacteria, viruses, and pet stains more efficiently.
What stains can you remove during my carpet cleaning?
Steamy Concepts is equipped to handle all sorts of stains. We have over a decade of experience removing red stains, dirt and grease stains, pet stains, nail-polish stains, and more! If you ever have any questions about what our services cover or the types of stains we can remove please give us a call!
Find the best carpet cleaning in Goodyear with Steamy Concepts! We provide services for home or businesses. Call Steamy Concepts now at 602-748-4448, or schedule now using our online scheduler.