#1 For Tile and Grout Cleaning in Fountain Hills, AZ – 5-Star Rated!
Book a Tile Cleaning In Fountain Hills, AZ
Affordable Tile and Grout Cleaning in Fountain Hills, AZ
Tile can be an expensive option for your flooring, so it's be we make sure it stays clean. If you have a portion of your Fountain Hills home, or the entirety of it that has tile flooring, you can also take advantage of the expert knowledge of Steamy Concepts. Steamy Concepts is a Fountain Hills tile cleaning service you can trust to clean your tile You may have noticed your grout lines just love to hold onto the buildup of dirt, spills, mop water and traffic from your day-to-day life. As a tile cleaning Fountain Hills company, we can take the grime out of your grout. The grout will look so different and clean, it will look like your tile was laid yesterday when we are finished. Some floors, however need a different tactic. Most types of tiles have a specialized method you need to use to clean them. Improper cleaning done on your tile will lead to tile breakage or discoloration. It is best to leave your Fountain Hills tile cleaning to a licensed professional such as Steamy Concepts.
Professional Tile and Grout Cleaning in Fountain Hills
With standard ceramic or porcelain, floors we use a mild tile cleaning agent that starts to disrupt the stubborn dirt. Natural stone or Saltillo tile can be damaged by these techniques so alternate methods will need to be done to accomplish a clean, pretty floor. The tile cleaning needs to accommodate the delicacy of the flooring material. Our truck-mounted equipment will produce high powered water at 1000 PSI. Our industry tile cleaning tool immediately drains in the dirt and grime so there is no puddling or pooling on your floor. It's strong enough to accomplish what hours of scrubbing would still leave you wishing for, but gentle enough to leave both tile and grout intact. You would be on your hands and knees scrubbing on your tile for hours on end, with minimal progress. After you get a professional tile cleaning Fountain Hills service done by us, you will be glad you requested Steamy Concepts. Steamy Concepts can help give you a Fountain Hills tile cleaning for your home! Call us at 602-748-4448 or you can schedule online with us today and get a quick online quote.
Benefits Of Our Tile and Grout Cleaning Service
Save Money – We offer the best Tile and Grout Cleaning in Fountain Hills, with affordable prices guaranteed.
Always on Time and Professional – Our professionals are always on time to their appointments and ready to serve your cleaning needs!
High-Quality Services – We leave your tile and grout feeling cleaner and fresher than ever before. You may even think its new!
Tile and Grout Cleaning You Can Trust in Fountain Hills
Our technicians are experienced, clean-cut, uniformed and arrive onsite in a branded & professional company vehicle. Our employees on the field and in the office are trained to deliver only the best customer service to you and your home.
Avoid falling for the "cheap prices" trick by a run of the mill or bait & switch companies. Steamy Concepts only uses the most professional, high-powered truck-mounted cleaning machines available.
All Professional tile and grout cleaning services in Fountain Hills carry an unconditional 7-day warranty with state-of-the-art techniques that remove dirt, and soil for good.
We are so confident that we will back it up with a 30-day guarantee. If any stains or odors return within 30 days then so will we, at no added cost to you.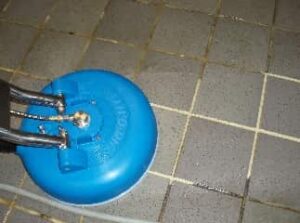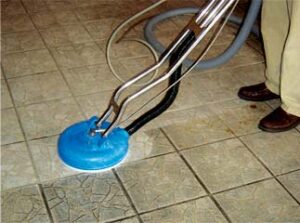 Fountain Hills Tile Cleaning Service Area:
Steamy Concepts is a tile cleaner that is able to reach out to your and your home. If you are in the zip codes areas 85268, 85269 in Fountain Hills, AZ, we can service your home. The zip codes we list are included but are not limited to those areas. If you have any questions, feel free to call us at 602-748-4448!