Mold Removal Service in Cave Creek, AZ
Insurance Approved • Direct Billing Available!
Schedule Your Free Visual Inspection
Cave Creek Mold Removal | Cave Creek, AZ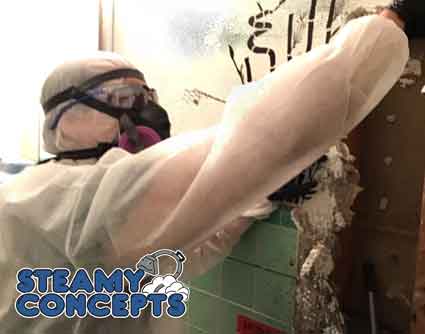 Worried about mold in your Cave Creek home? Steamy Concepts can be the Cave Creek mold removal company you need for you home. We make the health of your home and your family our highest priority when providing Cave Creek mold removal services. That's why the first thing we'll do is seal off the affected area airtight to prevent the mold spores from infecting the clean areas. Our next process is sorting through the stationary items and building materials, and removing building items that can't be saved. If we left those items in the area, it would only be an invitation to more mold in your home. We want to be the last Cave Creek mold removal service you can ask for! It is necessary to eradicate the mold from any of the remaining building materials. Our final step is to call in a mold testing expert that will take samples, run tests, and provide a clean bill of health for your home. During this whole process we can also offer content evaluation, packing, moving, and storage while your black mold removal services are being rendered.
As you can tell, you get the highest level of quality for you money when you call Steamy Concepts. Don't wait, call us at 602-748-4448 to have your FREE visual inspection from a Cave Creek mold removal! You can schedule a FREE Visual Inspection here by filling out an online form of your concerns.
Schedule Your Free Visual Inspection