#1 For Tile and Grout Cleaning in Ahwatukee, AZ | Steamy Concepts
Book a Tile and Grout Cleaning In Ahwatukee, AZ
Affordable Tile and Grout Cleaning in Ahwatukee, AZ
Tile is a surface that can get pretty dirty over a long period of time. If you examine your tile & grout closely, you may notice the grime that is stuck in between your grout. Steamy Concepts is a professional Ahwatukee Tile Cleaning service that can help you prevent long and tiring labor tile cleaning on your own.  Don't waste your time and energy trying to cleaning your tile & grout. Let Steamy Concepts scrub the grime out of your tile lines. Grout can be the collector of every batch of mop water and every round of foot traffic that hits your floors. Grooves in natural tiles can also be places that collect germs and built up dirt.
Occasionally, your tile floors need to be cleaned with more strength than you can deliver with a regular scrub brush. Our high grade tile cleaning machine and professional products will strip off layer after layer of worn-in dirt while leaving your tile unscathed in Ahwatukee, AZ. In addition to the process of cleaning the tiles, we'll put new protective layers on top of them of exactly the right sealant to keep your valuable floor protected. Know that if you need an Ahwatukee Tile Cleaning service, Steamy Concepts are the professionals you need. If you need a tile cleaning in Ahwatukee, AZ, you can call us now at 602-748-4448  or you can book online with us and get a fast estimate right away.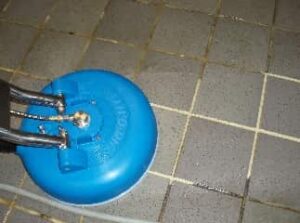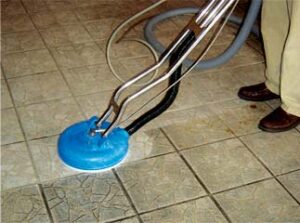 Benefits Of Our Tile and Grout Cleaning Service
Save Money – We offer the best Tile and Grout Cleaning in Ahwatukee, with affordable prices guaranteed.
Always on Time and Professional – Our professionals are always on time to their appointments and ready to serve your cleaning needs!
High-Quality Services – We leave your tile and grout feeling cleaner and fresher than ever before. You may even think its new!
Professional Tile and Grout Cleaning in Ahwatukee
Our technicians are experienced, clean-cut, uniformed and arrive onsite in a branded & professional company vehicle. Our employees on the field and in the office are trained to deliver only the best customer service to you and your home.
Avoid falling for the "cheap prices" trick by a run of the mill or bait & switch companies. Steamy Concepts only uses the most professional, high-powered truck-mounted cleaning machines available.
All Professional tile and grout cleaning services in Ahwatukee carry an unconditional 7-day warranty with state-of-the-art techniques that remove dirt, and soil for good.
We are so confident that we will back it up with a 30-day guarantee. If any stains or odors return within 30 days then so will we, at no added cost to you.
Ahwatukee Tile Cleaning Service Areas:
Steamy Concepts can give your the tile cleaning Ahwatukee service that you deserve if you side in any of these zip codes. The zip codes are service areas that are included but are not limited to.
Ahwatukee, AZ Zip Codes: