Mold Removal Service in Ahwatukee, AZ
Insurance Approved • Direct Billing Available!
Schedule Your Free Visual Inspection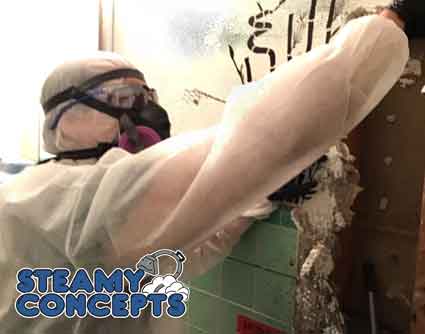 Has mold appeared in your home recently. You might need a Ahwatukee Mold removal service. Mold can be extremely dangerous if left unchecked. Steamy Concepts can be your mold removal Ahwatukee service that is available 24/7. Steamy Concepts can provide free visual inspections for your home and business to identify your problem. We can also clean up and restore damage caused by mold in your home. Mold exposure is a hazardous health situation that can give your family many health issues if it isn't taken care of promptly.  Steamy Concepts is a IICRC certified mold removal company that will identify your Ahwatukee mold issue and find a solution. Instead of trying to hide the mold unlike other companies, we will completely get rid of your mold issue so it is no longer a problem. We will run lab reports before and after the restoration so that you can see for yourself that the mold in your home has been fully eliminated and the look and health are brought to where they need to be.
Our Ahwatukee Mold Removal Process:
If you have discovered that your home or business contains mold, we can also offer professional guidance on resolving this issue. Even Ahwatukee homes and businesses may need a trained, certified company to handle mold affected areas. Our procedure is used to remove all the health risks in your home and make it habitable and safe. The surfaces in your home will be returned to the condition it was before mold took over. Once everything is put back together, you will receive a lab report with new tests to confirm that the area is once again safe and mold-free.
Is your home in emergency and you need a mold expert right away? You can call us at 602-748-4448 or schedule a FREE Visual Inspection here. A mold professional will be in contact with you shortly if not instantly.
Does your home need a mold removal procedure or inspection?  Steamy Concepts can service your home for mold remediation if you are under these zip codes.
Ahwatukee, AZ Zip Codes:
Schedule Your Free Visual Inspection