Grout & Tile Cleaning Tucson Service
"Steamy Concepts should be your first call if you are considering hiring a professional for your Tucson tile cleaning needs."
Need Grout & Tile Cleaning Tucson Can Trust?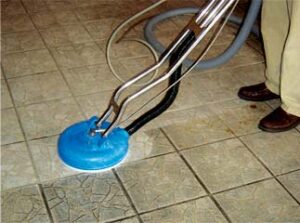 If you're looking for the best grout and tile cleaning company in Tucson Arizona, you've come to the right place! Our expert tile cleaners have been serving Tucson since 1988, providing only the best customer service to you and your home. Our
Tile and Grout cleaning is an important part of maintaining your home as tile flooring is expensive and inferior cleaning techniques can permanently damage your tile or grout. If you're looking for experience and knowledgeable tile cleaning experts, the professionals at Steamy Concepts will gladly come to your home or business and perform a free cleaning demonstration to any 4 square foot area of your choice. We will also provide a written quote for the areas you want cleaned.
We are one of the few grout and tile cleaning companies in Tucson Arizona that will actually show you what you can expect before you hire us. There are no smoke and mirrors tactics when you use Steamy Concepts. You can hire us with confidence knowing exactly what you can expect once our job is done. Steamy Concepts also holds an A+ rating with the Better Business Bureau in Tucson. You can expect the top of the line tile cleaning Tucson service from Steamy Concepts!
What are you waiting for?
Call us today or use our Contact Form to email us your questions.
You can also schedule your appointment now by using our Online Scheduler.
Tile Cleaning & Grout Cleaning Services We Provide In Tucson
Ceramic or Porcelain Tile Cleaning
Ceramic and Porcelain have the most common methods of tile cleaning in the industry. In addition, ceramic and porcelain tile are the most common in homes as well. Usually 8 out of 10 tile floors are made of this material. Our first step is to apply a mild cleaning solution to the tile surface and grout joints. We will  then agitate the tile and grout joints with a specialized brush that is aggressive enough to clean efficiently, but not enough to scratch or gouge the surfaces we are cleaning. We ensure it gets done right, this is how we've become a trusted tile cleaning Tucson company.
Next, we will rinse the tile and grout with our truck mounted steam cleaning tile attachment. This tool cleans and rinses with a super-heated solution at roughly 1,000 psi and then extracts all of the soiled solution back into our recovery tanks inside of our company van. All of the solutions are washed and extracted so quickly that no residual moisture will puddle or splatter inside of your home, therefore making this process virtually mess free. Once dry, we recommend sealing the grout joints so that soils and contaminants will not absorb into the porous grout, causing pre-mature soiling and wear. Only experienced professionals should perform this method of tile cleaning.
Saltillo Tile Cleaning
This tile is usually found in the Southwestern part of the United States. Saltillo tile is made of clay, much like red brick, and is very delicate. The colors are sometimes painted on rather than dyed throughout. In some cases, authentic Saltillo tile may bleed causing permanent fading when cleaned. It is usually best to clean this tile with a neutral based solution and nonabrasive brushes or pads. If professional cleaning does not enhance the appearance of the tile then stripping the primary sealant and wax from the tile may be required. This process always requires a professional. Once the tile is clean and dry a finish must be applied in 3-5 coats depending on the type of product used. We use only Johnson Plaza Plus (Sealer/Finish for Hard Floors). Professionals can perform this type of tile cleaning for you!
Stone Tile Cleaning
Most stone tile is made of Travertine, Granite, Marble, Slate or Limestone. These types of tile usually do not clean well with traditional cleaning solutions or steam. The most common cleaning method for stone tile cleaning include the use of neutral based cleaning solutions and rotary cleaning machines with nonabrasive brushes or pads. Some floors require honing and polishing to look their best. Only experienced professionals should attempt cleaning stone tile floors. Never use household cleaners, acidic solutions or alkaline solutions when cleaning these types of floors. Improper cleaning may result in etching or discoloration. Get the tile cleaning Tucson trusted company on the job, to get it done the right way!
Vinyl or VCT Tile Cleaning
The most common cleaning method for Vinyl or VCT tile is to strip all waxes using water based stripper and a rotary scrubber. Usually an aggressive pad or brush is required for this method. Once all old waxes are broken down, all solutions need to be quickly extracted and rinsed. This process usually needs to be done 2-3 times depending on the severity of soiling and wear. Once the floor is completely dry, new wax is re-applied in 3-5 coats depending on the type of product used. This will leave a clean and shiny new look to this floor. Once the wax cures it is usually recommended to burnish or buff the floor at a high speed to give it a glass like look. Do not perform this method on "no wax" tile floors unless you want to ruin them. Only experienced professionals should perform this method of cleaning.
If you have any questions about grout cleaning and tile cleaning Tucson Services please contact us at (520) 282-4444 or use our website Contact Form and we will reach back out to you as soon as possible.