#1 Carpet Cleaning in Marana, AZ | Get 2 Rooms For Only $80!
Carpet Cleaning in Marana, AZ
"Steamy Concepts knows that Marana needs regular carpet cleaning care for their carpets."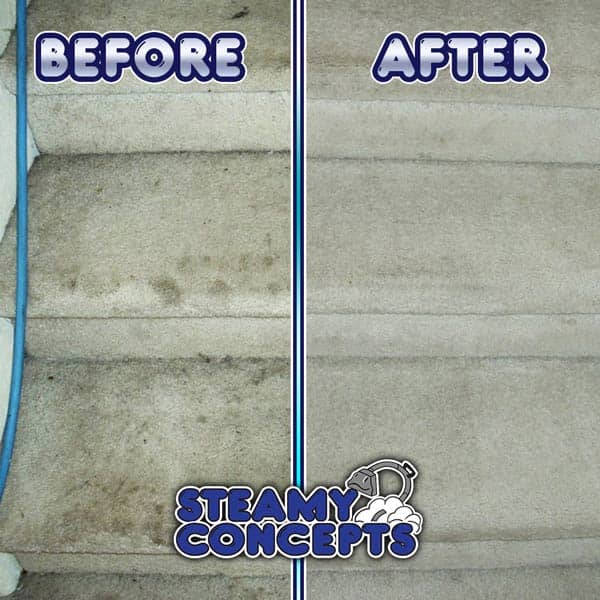 Affordable Carpet Cleaning in Marana, AZ
Have you ever heard the term Sick Building Syndrome (SBS)? It's been around for many years, and is used to indicate a situation where the building occupants are experiencing acute health problems.
One of the causes, for instance is installation of a new carpet in Marana. A wide range of occupant complaints after the installation of a new carpet, including nose and throat discomfort, headache, allergic skin reaction, uncomfortable breathing, nausea, fatigue, or even dizziness.
Some people like strong smells, like "new car", "gasoline", "wet paint", etc. However, the strong chemical smell that comes with new carpet installation can be a huge problem. The can come from the chemicals in the carpet itself, and the installation products.
For instance, some new carpets in Marana contain VOCs, Volatile Organic Compounds, which emit gases associated with some of these negative health side effects. These smells can linger after installation for up to a week. Many homeowners, or commercial landlords, are unaware of these dangers.
Professional Carpet Cleaning in Marana
Steamy Concepts, as your Marana Carpet Cleaning Service and carpet specialists, recommend the following tips when having a new carpet installed:
Ensure you are installing a low-VOC or "eco-friendly" carpet.
Make sure the label says that it's been tested by the Carpet and Rug Institute's (CRI) Indoor Air Quality testing program.
Ask your carpet installer to air out the carpet before installing it.
Don't use a carpet pad that has styrene-butadiene rubber, use felt padding instead.
Open windows and doors, if you are able, to increase air flow.
As soon as it's possible, call Steamy Concepts to come and clean your carpet.
We will also work hard to keep your carpets clean and maintained with regularly scheduled carpet cleanings for you in Marana. You can book an appointment by calling us 24/7, 365 days a year at 520-282-4444, or clicking here.