The #1 Carpet Cleaning in Eloy, AZ – 3 Rooms for $99!
Looking for carpet cleaning Services in Eloy, AZ? Steamy Concepts can help!
Affordable Carpet Cleaning in Eloy, AZ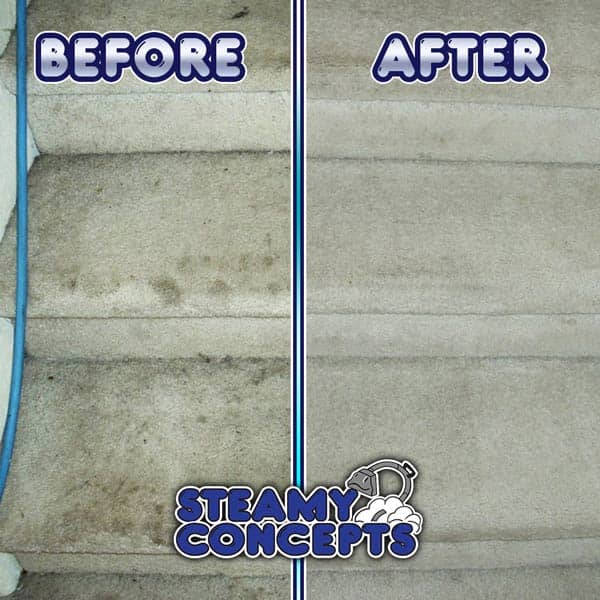 Got sticky and crunchy carpet in your home? If you are in Eloy, AZ and you are on this page, you probably need an Eloy carpet cleaning service right away. Leaving your carpet dirty for an extended period of time can really take a toll on your carpet. Heavy traffic areas may be starting to show their age and presence through their smell and appearance. Don't let your stains and spots linger in your carpet. If you have kids or pets that love to roam around your carpet, it will be easy for the carpet to stain and gain unpleasant odors over time. Spots will stink and be even harder to clean if you don't get it taken care of. Call a professional carpet cleaner in Eloy to handle your carpet right away.
Professional Carpet Cleaners for Eloy
Being away from the big city of Phoenix doesn't mean you won't have access to a great carpet cleaner! With Steamy Concepts, you get professional carpet cleaners that can help get the job done the right way the first time! Our carpet cleaning process is easy to understand and apply. If you have furry friends that like to travel and make a mess everywhere, we have an optional pet treatment solution that will take care of all of your pet stains and odors. Pet treatment may be optional, but it is recommended to order if you have pets and want to get your carpets cleaned to the fullest extent.
Our Carpet Cleaning Process For Eloy
We steam clean the carpets at high temperatures and use safe solutions to deep clean your carpets. After that is done, we use high-powered water extraction to remove all the dirt and grime from your carpet. To add to the finishing touch, we will rake the carpets to ensure a beautiful image of your carpets than before. Do you need an Eloy carpet cleaning company you can trust? Call Steamy Concepts right away at 602-748-4448 or get a quote quickly and schedule online using our online system.
Benefits Of Our Carpet Cleaning Process
Save Money – We offer the best Carpet Cleaning in Eloy, with affordable prices guaranteed.
Always on Time and Professional – Our professionals are always on time to their appointments and ready to serve your cleaning needs!
High-Quality Services – We leave your carpet feeling cleaner and fresher than ever before. You may even think its new!
Frequently Asked Questions About Carpet Cleaning in Eloy
How do you clean my home carpets?
Steamy Concepts uses the cleaning method known as Hot Water Extraction to agitate fibers in carpet and upholstery and then dissolve dirt, scum, bacteria, and viruses. This method of cleaning results in the fastest drying times available for foot traffic.
Is it worth it to get carpets professionally cleaned?
Yes, it is worth it to get carpets cleaned by a professional. The process for extraction is much more thorough than when commercial grade machinery is used. In addition, professional carpet cleanings will remove bacteria, viruses, and pet stains more efficiently.
What stains can you remove during my carpet cleaning?
Steamy Concepts is equipped to handle all sorts of stains. We have over a decade of experience removing red stains, dirt and grease stains, pet stains, nail-polish stains, and more! If you ever have any questions about what our services cover or the types of stains we can remove please give us a call!
Carpet Cleaning Service Areas in Eloy:
If you need Carpet Cleaning or even tile cleaning services in Eloy, AZ for your home and business? Steamy Concepts, we will be happy to serve you!
Eloy, AZ Zip Codes: