#1 For Tile and Grout Cleaning in El Mirage , AZ | 5-Star Rated!
Book a Tile Cleaning In El Mirage, AZ
Affordable Tile and Grout Cleaning In El Mirage, AZ
It might be hard to find a trustworthy El Mirage tile cleaning. Do you have dirty tile & grout you need cleaned right away? Do not despair, Steamy Concepts is the professional El Mirage tile cleaning you can trust. Are you concerned about the proper tile cleaning method for your tile floor? Well if you have ceramic, stone, porcelain or even marble tiles, we don't blame you! Tile flooring in your home can be a very expensive investment. The wrong decision on tile grout cleaning could destroy your El Mirage floor! Even standard porcelain and ceramic tile floors can be severely damaged with the wrong techniques. Tile floor cleaning should be handled by those who are properly trained and experienced in it.
Professional Tile and Grout Cleaning in El Mirage
Inexperienced or unprofessional tile cleaners improperly cleaning your floor can cost you a lot more in the long run. Hire a professional El Mirage tile cleaning company such as Steamy Concepts. We base our cleaning technique on your type of tile. Many tiles can be cleaned with our standard mild cleaner and our 1000 PSI steamer. Others require specialized cleaners, such as granite that could be discolored by standard cleaning agents.
Saltillo tile which is natural clay and would crumble if exposed to high pressure high temperature cleaning tools. After we have carefully removed the worn in dirt in grout lines and added luster to your floor, we will seal it against future harm. In order to keep your tile fresh and shining, you need to have it professionally maintained on occasion. Steamy Concepts can help you keep the shine in your tile as a El Mirage tile cleaning service! Need more details? Call us now at 602-748-4448 or you can schedule online with us using our quick quote online scheduler.
Benefits Of Our Tile and Grout Cleaning Service
Save Money – We offer the best Tile and Grout Cleaning in El Mirage, with affordable prices guaranteed.
Always on Time and Professional – Our professionals are always on time to their appointments and ready to serve your cleaning needs!
High-Quality Services – We leave your tile and grout feeling cleaner and fresher than ever before. You may even think its new!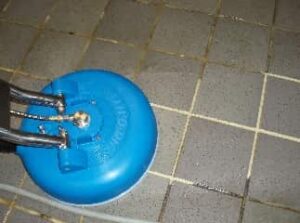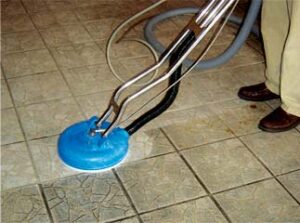 Tile and Grout Cleaning You Can Trust in El Mirage
Our technicians are experienced, clean-cut, uniformed and arrive onsite in a branded & professional company vehicle. Our employees on the field and in the office are trained to deliver only the best customer service to you and your home.
Avoid falling for the "cheap prices" trick by a run of the mill or bait & switch companies. Steamy Concepts only uses the most professional, high-powered truck-mounted cleaning machines available.
All Professional tile and grout cleaning services in El Mirage carry an unconditional 7-day warranty with state-of-the-art techniques that remove dirt, and soil for good.
We are so confident that we will back it up with a 30-day guarantee. If any stains or odors return within 30 days then so will we, at no added cost to you.
El Mirage Tile Cleaning Service Areas
If you need a El Mirage tile cleaning service for your local home and business, you can be served if you fall under the 85307, 85335 and 85351 zip codes. The provided service areas of El Mirage are included but are not limited to those areas.