Mold Removal Service in Carefree, AZ
Insurance Approved • Direct Billing Available!
Schedule Your Free Visual Inspection
Carefree Mold Removal | Carefree, AZ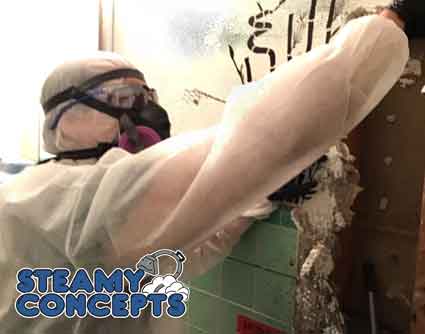 Got Mold in Carefree, AZ? Are you seeing some fuzz or black spots growing on your walls, carpets, or ceiling? Have you had a problem with water intruding where it doesn't belong and are concerned that it may have caused mold to grow? Or have you had any exposure to mold symptoms? That's not an issue to take lightly. Steamy Concepts is a Carefree mold removal company that will come inspect the area of concern at no charge to you. If there is a problem, we will be there to make sure that the mold is removed and your home is a healthy environment once again. We will seal off the area that is contaminated so that no mold spores spread into the air. Porous material will be disposed of and replaced, such as drywall, carpeting, or some wood. Anything that can be salvaged will be scrubbed down, sanded, or sanitized to remove the mold. When the mold has been removed and the area restored to the way it should be, we will apply an antimicrobial to prevent anything from growing back again. You will finally be provided with lab reports from third party to assure you that your home is once again a mold-free, healthy environment.
If you have questions about our Carefree mold removal services, give us a call today. We are happy to take your 602-748-4448 or schedule a FREE Visual Inspection here. Don't let mold conquer your Carefree, AZ home! Call Steamy Concepts today
Schedule Your Free Visual Inspection