Serving Chandler, AZ. Carpet Cleaning & Tile Cleaning!
Want a Carpet Cleaning or Tile Cleaning In Chandler, AZ?
Chandler Professional Carpet Cleaning, Tile and Grout Cleaning
Your family deserves to enjoy the best. You work hard every day to try to provide that. But there is only so much time in the day and sometimes you need a hand. Steamy Concepts has spent decades helping beautify homes for hard-working families like yours. We can make your tile floors shine, suck the stains from your carpet and strip the mold from those hidden corners. You should look forward to coming home everyday; we can help you accomplish that in Chandler, AZ.
Our team of carpet cleaning Chandler AZ experts will apply exactly the right high level cleaning products to your carpets, focusing extra strength and time on problem areas from spills or walkways or accidents from Fido. After the cleaning agent has had time to settle in and break up the stains and dirt, we take our specialized tools that we slowly move across the carpeted area. High temp water is dispensed and sucked back in. This does a few things, first it will drink up any dirt and grime that found it's way in, secondly it will absorb all of the cleaning products so that your kids and pets have no concerns cozying up on the rug later. Lastly, the high temp water addresses a problem you may not have even thought about. Carpet is a happy home for all manner of tiny bugs, microorganisms and germ. None of these can survive the extreme heat applied and they are eliminated and sucked up and away with the rest of the dirt. We can make your carpets comfy and clean again!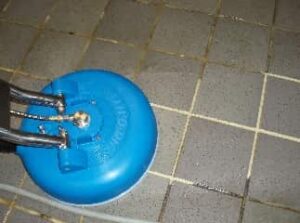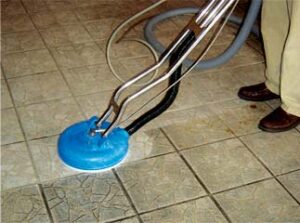 Perhaps you have decided on tile flooring for your house; or a combination of carpet and tile. Fortunately for you, Steamy Concepts is multi-talented! We can give your floors that deep scrub they need to make those grout lines look fresh and new again. Especially in the kitchen, it's easy for everyday life to write it's record in the grout. In addition to that, many tile floors are composed of natural stone which requires special treatment to preserve and highlight its beauty. Our team will use their training to apply the proper products to clean the dirt away, keep the tile and grout free from damage, and seal your stone against damage for months or even years.
Chandler AZ Black Mold Removal
While we live in a desert and may not have to combat as much natural moisture as many places, there are still many opportunities for mold to creep into our lives. Leaky pipes, faded roof coatings, poor ventilation in bathrooms and many other instances can put moisture out of our control and lead to walls, carpets, cabinets or other surfaces growing mold. It's a common thing, but still a health concern to beware of. Steamy Concepts can wipe the slate clean on any mold issues in your home with our proven black mold removal process. We will dispose of any porous items that can't be cleaned and restore the rest to clean, mold-free condition. While we work, we will maintain a healthful atmosphere, sealing off the area so the mold spores don't spread. Finally you will receive a lab report with an update you can keep for your peace of mind that will show the new mold readings for your home.
Don't settle for dust, dirt and mold in your life and your home. Once Steamy Concepts is on the case, your carpet, tile and upholstery will look like you bought them yesterday. Your family deserves the best. Steamy Concepts can make sure they get it. You can call us now at 480-428-3210 , or schedule now using our online scheduler.