Do You Need Carpet Cleaning or Tile Cleaning In Surprise, AZ?
Surprise Carpet Cleaning, Tile and Grout Cleaning
Are your carpets starting to look dingy and worn? Are there darker track marks indicating the paths most traveled? Keeping your carpet clean, not only helps the health of your carpet, but also the health for your family or guests. The the microbes, small insects, bacteria, and germs produce waste products that remain in your carpet. Mold is a microbe that can live not only in your carpet, but anywhere there is moisture and warmth. This all affects the health of you and your family negatively, especially for those who might already suffer from respiratory problems.
Just like your car needs regular maintenance to remain in healthy condition, so does your carpet. Most homes, and offices, have carpet in at least part of the building. So, regular carpet cleaning Surprise Az visits should be the norm. We are to your carpet what the mechanic is to your carpet. We check to see what sections need extra cleaning and stain removal. Then our expert technicians use our special cleaning "tools", top of the line chemical solutions, top of the line truck mounted steam cleaners, and super-heated water. This combination kills the unhealthy spores, germs, and microbes and sterilizes the carpet while sucking the residual sludge into the tanks on our vans.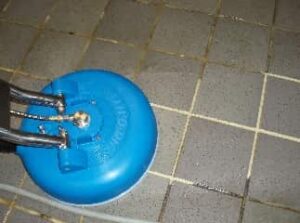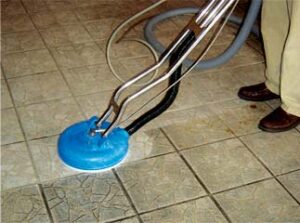 Tile also needs routine maintenance to remain healthy. Without proper maintenance mold, mildew, and hard water deposits can ruin your tile and grout. We've perfected a tile and grout cleaning process that allows us to get even tough deposits off and leave it looking new again without damaging even the most fragile of tile. Our team are also experts in handling natural stone floors and walls, including a sealing process that helps protect and lock against stains and discoloration.
Surprise Black Mold Exposure and Remediation
When it comes to keeping your home healthy, the number one concern is a black mold infection. These airborne spores can cause significant health problems like weakened immune systems or asthma. Our priority during our black mold removal process is to seal off the infected area so the mold spores don't infect the rest of your home. We then remove and dispose of all the items that are porous or absorbent and can't be restored, like carpet. Everything left is then cleaned using an antimicrobial spray. A third party will then run lab and air samples to ensure your home is happy and healthy once again, and the reports will be provided you.
Steamy Concepts has been providing regular maintenance for healthy carpets, tile and grout, and homes for almost 20 years. Let us help you and your family be healthier!
You deserve a great Surprise carpet cleaning, or a Surprise tile cleaning in Arizona. Call Steamy Concepts now at , or schedule now using our online scheduler.