Serving Paradise Valley, AZ
Looking for a Carpet Cleaning or Tile Cleaning In Paradise Valley, AZ?
Paradise Valley, Arizona Carpet Cleaning, Tile Cleaning
Here's the best news you'll hear all week: Steam Concepts now services your region! A long trusted company in cleaning carpets, tile or mold, Steamy Concepts has been expanding their reach to be able to bring high level service and an unmatched delivery to you.
Paradise Valley Carpet Cleaning
Our undeniable expertise is in carpet cleaning in Paradise Valley, Arizona. We use only professional grade products and we gauge the needs of each home individually. You may not realize that most warranties for carpeting are only valid if the carpets are cleaned regularly. This is because carpet companies know that professional cleaning will make your carpet live longer and look better. Beyond that, it makes your home a healthier place to live. How so? There are thousands of microorganisms that can find a home in your carpet fibers. Carpet weevils and other tiny insects may have gotten comfy there without you even knowing it. Which not only poses health risks but can lead to the destruction of your carpet. Our team uses water heated to nearly 200 degrees to remove the cleaning products applied and the heat will eliminate any pests trying to move in on your turf. They get sucked away with the dirt and the stains and your carpet is fresh and clean once again.
Paradise Valley Tile Cleaning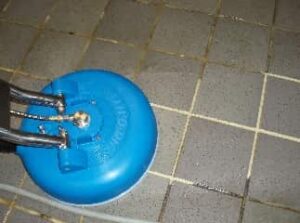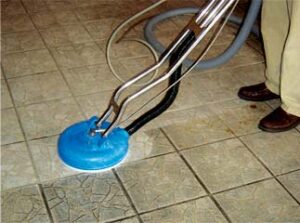 In addition to carpets in Paradise Valley, we can polish up your tile floors no matter what style or material you've chosen. Porcelain tiles or ceramic are fairly resilient to damage but if not handled properly, even these could chip. Stone tile is far more delicate. Some chemicals could seep into the crevices of the stone and cause staining, fading or general discoloration. In addition, without being sealed properly, these stones could remain exposed and unprotected from day to day use. You need someone experienced that you can trust to handle your floors with the care they need to be preserved while still being able to remove the worn in dirt that settles into grout lines and stone grooves. We're here to fulfill that need.
Paradise Valley Black Mold Exposure and Remediation
Some cleaning items are addressed routinely as a part of preventative maintenance in our homes. Other concerns are unexpected and we are obligated to react and repair them. Black Mold falls under the latter, not just in Paradise Valley but everywhere. None of us expect to have to deal with a mold contamination in our houses. But if that comes up, you don't have to face it alone. Even companies that have an entire staff of in house maintenance employees will look outside of itself for assistance when it comes to mold. This is because mold isn't something to play around with. It's considered to be among the top five leading health risks in America. Steamy Concepts can keep the area contained and completely eliminate the threat and damage from mold. You'll even have reports in hand at the end with lab readings that reflect any mold presence in your home (or lack thereof).
The needs of your home are unique. You treat it with care and respect and it's important to have a vendor that does the same. Steamy Concepts will bring astounding customer service to our door and deliver an unmatched product that will leave you smiling. Be sure to give us a call today!
If you want a Paradise Valley carpet cleaning, or a Paradise Valley tile cleaning, Steamy Concepts is the way to go! Call us now at 480-648-0054, or schedule now using our online scheduler.