Carpet Cleaning and Tile Cleaning Services in Mesa, AZ
Find Carpet Cleaning or Tile Cleaning In Mesa, AZ
Mesa Carpet Cleaning, Tile Cleaning
Steamy Concepts has been in Arizona for nearly 20 years as a locally and family owned business. We work hard to bring to the best carpet cleaning and tile cleaning services, upholstery services and many more! Steamy Concepts is providing carpet cleaning and tile cleaning services here in Mesa, AZ. Now you can have great carpet cleaning and tile cleaning right at your doorstep as a Mesa resident. Getting a great Mesa carpet cleaning service doesn't have to be so complicated. If you need top quality and award winning carpet cleaning and tile cleaning services in Mesa, look no further than Steamy Concepts. If you have any questions or inquiries for your carpet or tile, Steamy Concepts is happy to answer your call. Steamy Concepts believes everyone deserves to have a clean home and furniture.
Carpets can be dirty even before you may see the marks.  Just like our clothing carries smells and gathers dirt through it's life-span and needs to be washed.  Here in the desert, dust seems to follow us everywhere! That being said, it will probably come in with your kids and pets after a few hours of playing outside. It's recommended that you get your carpet cleaned professionally by a Mesa carpet cleaning service such as Steamy Concepts. Steamy Concepts can handle all of your carpet cleaning needs in addition to area rugs. Our carpet cleaning Mesa service is sure to take care of all of your carpet grime, stains and odors. We start out our carpet cleaning process with a pre-spray to help bring all of the stains and dirt out of your carpet or rug. We then begin to steam clean your carpet using high temperatures that is sure to help eliminate any carpet pests or stubborn stains and odors. Next we extract the moisture, cleaning solution and all the dirt along with it using our high powered water extraction tool and truck. After our water extraction process, all of the dirt and grime will be removed from your home. Steamy Concepts is here in Mesa to make sure your carpet is clean and stays clean. We also offer the option of carpet protection after our Mesa carpet cleaning process! If you need a carpet cleaning Mesa service that you can depend on, bet on Steamy Concepts. Call us at 480-648-0039 or schedule online for a quick online quote!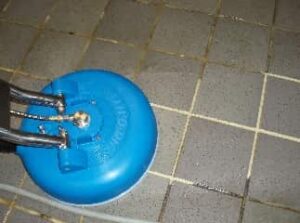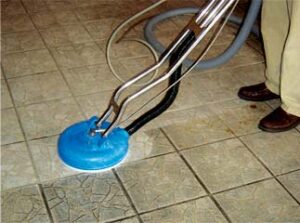 The need for a Mesa tile cleaning service isn't always obvious at first. If you have a home that is covered in whole or in part with tile flooring, it can be easy to feel that your home is spic and span without professional assistance. The truth is that grout lines can gather filth and stains just like carpet can. Many tiles can be damaged if they are not properly sealed periodically through their lifetime. This is where our professional tile cleaning Mesa services comes in hand. We use tools and cleaning products that have enough strength to remove the dirt without leaving marks on your flooring materials. Our high powered water pressure tool partnered with our professional tile cleaning rotary tool will tear through the dirt on your tile. The grout lines between your tile will guaranteed to be a lot lighter after our tile cleaning You'll be amazed how much your floors sparkle after our tile cleaning Mesa service! If you need a Mesa tile cleaning service that you can count on, call Steamy Concepts or schedule online with us today!
With any of these services, you have the reassurance that our team has experience and high-level internal expectations that consistently make themselves seen in the product we have delivered year after year. Whether it be carpet cleaning, tile cleaning, or mold removal; we are always happy to help you in Mesa, AZ! Put us to work for you, Mesa! Call today at 480-648-0039 or use our online quick quote scheduler to schedule online.