Phoenix Tile & Grout Cleaning Details:
Steamy Concepts
Phoenix, AZ
Click Here to See Phoenix ZIP CODES We Service
85003
85004
85006
85007
85008
85009
85012
85013
85014
85015
85016
85017
85018
85019
85020
85021
85022
85023
85024
85027
85028
85029
85031
85032
85033
85034
85035
85037
85040
85041
85042
85043
85044
85045
85048
85050
85051
85053
85054
85073
85083
85085
85086
Phoenix Tile & Grout Cleaning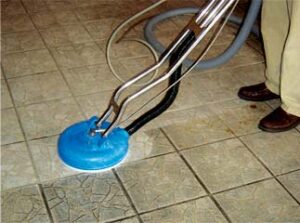 "Steamy Concepts is your ceramic, porcelain tile & grout cleaning experts in Phoenix, AZ!"
You have a home in the Phoenix Valley! Having a nice home can be costly. Since tile flooring is expensive, don't waste time and money on a company that uses subpar cleaning processes or chemicals. You can count on Steamy Concepts to handle your Phoenix Tile & Grout Cleaning. We are different from many other tile and grout cleaning companies in Phoenix because we happily come to your residential or commercial location and demonstrate our tile and grout cleaning process on any four square foot area of your choosing, then provide a written quote for the remaining areas you need cleaned. We are so confident in our tile and grout cleaning capabilities that we will provide the demonstration before we're hired to do the job. What other company would do that? There's no hidden costs, or unnecessary upselling from when you call Steamy Concepts! When you hire Steamy Concepts, you know what you're paying for and know that that's exactly what you're going to get when the job is completed.
As a customer, you can call us, email us, Request an Appointment, or use the Live Chat feature below. We guarantee that we always respond promptly and courteously anyway you contact us.
Ceramic or Porcelain Tile:
Ceramic and Porcelain are usually common in Phoenix tile & grout cleaning. About eight out of ten tile floors are composed of ceramic or porcelain tile, making this the most common tile cleaning request we receive. First we apply a mild cleaning solution to the surface of the tile and grout joints. Second we use a specialized brush that agitates the tile surface and grout joins. This special brush is sturdy enough to efficiently clean the tile and grout but not so rough that it scratches or gouges the surfaces being cleaned. Third we rinse the cleaning solution and dirt off of the tile and grout with our vehicle mounted tile steam cleaning attachment. Not only does this tool rinse, but it also extracts the dirty grimy liquid from the area. It works with a super-heated solution that sprays out at approximately one thousand psi, and then deposits the solution into our recovery tanks located within our company vans. All of this happens in such a quick process that there is no time for moisture to puddle and efficiently so there is no splatter inside your home or business. Since all of the moisture is extracted, the drying process is fairly quick. So, finally we recommend the grout joints to be sealed to avoid the grout, which is porous, to absorb any contaminants or soils. This causes premature wearing and soiling of the grout joints. This process requires professionals who are experienced at cleaning Ceramic or Porcelain tile.
Stone Tile:
Pricing is Variable (Estimate needed prior to scheduling.)
The most common stone tile flooring is composed of either Granite, Slate, Travertine, Marble, or Limestone. Traditional steam cleaning and cleaning solutions will not usually clean these stone types. A rotary cleaning machine, a cleaning solution with a neutral base, and brushes or pads that are nonabrasive usually work the best. Additionally, to look their best, some floors may require polishing and honing. Never use acidic or alkaline solutions, which is common chemical makeups of household cleaners, when cleaning stone tile! Using these types of solutions could cause discoloration or etching, which ruins the flooring. Hence, this flooring also requires professionals who are experienced at cleaning stone tile. Find an expert who is well versed in serving Phoenix tile & grout cleaning.
Vinyl or VCT Tile
Pricing is Variable (Estimate needed prior to scheduling.)
First we use an aggressive pad or brush on our rotary scrubbing tool, and a water based stripper to remove all the waxes from the surface. Second we use our vehicle mounted tile steam cleaning attachment to extract and rinse the tile. Depending on the level of dirt and wear, this process may need to be repeated 2-3 times. Third, we will apply new wax. Depending on the product that was used, 3-5 coats will be applied. Finally, after the wax cures, we recommend the floor be buffed or burnished. This gives a glass like gloss to the tile, and should not be performed on a "no wax" floor because it will ruin them. This flooring also requires professionals who are experienced at cleaning Vinyl or VCT tile.
Do you have any questions about Phoenix tile & grout cleaning? services please contact us at (602) 748-4448 or use our website Contact Form and we will reach back out to you as soon as possible.