Do You Need Carpet Cleaning or Tile Cleaning In Laveen, AZ?
Laveen Carpet Cleaning and Tile and Grout Cleaning
At Steamy Concepts, we take our job seriously. We know that when you trust us with the cleanliness of your home, that is something that deserves respect and care. We will treat your belongings and your house as carefully as we would want ours to be treated. You don't need to be concerned that we will track in mud, knock over a vase, or swear around your kids. Steamy Concepts is different and we're happy to prove it. We are also happy to provide Laveen carpet cleaning to Laveen, AZ residents!
For decades we have been making a name for ourselves with our expert Laveen carpet cleaning services. And our abilities have grown with us. We now use high-level, truck-mounted equipment that is sure to keep any home or business looking clean and smelling fresh. Carpets are just like anything else, they need to be maintained in order to reach their full potential. You actually lose money if you fail to have your carpets regularly cleaned because you'll be forced to replace them sooner. Stains set in and constantly tamping down the dirt into the carpet fibers reduces its ability to bounce back over time. Not only that, but small insects like carpet weevils like to make their home in carpets. Guess what they eat? Bingo! Your rug! So professional cleaning is not only good to keep your home looking good, but it's healthier and saves you money in the long run!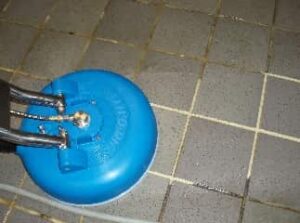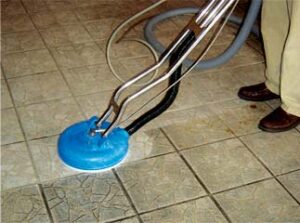 We are also equipped to properly care for your tile floors. Tile can be tricky. So, how to clean tile grout? You need to use cleaning solutions and techniques that are strong enough to break up and remove dirt without harming the tile or the grout. Additionally it's important to know what material the tile is made of so the right products of methods are used. Saltillo tiles are delicate and many are painted by hand so covering them with cleaning solutions and using a 1000 PSI steam cleaner is simply too harsh. Granite can absorb liquids left resting on them, so many chemicals will seep in and change the color. Different floors need different techniques. We're happy to demonstrate to you at no cost how we would handle your tile in particular. Don't leave delicate work to amateurs. Call the professionals, you'll be glad you did.
Laveen Black Mold Removal
Even in the desert, mold can be a pesky part of our lives. If you have found yourself dealing with mold symptoms in Laveen, you should know that covering up the smell or concealing the obvious visual signs of mold doesn't actually solve the problem. Mold causes serious respiratory issues and can lower the abilities of your immune system. Big or small, Steamy Concepts is able to resolve your mold problem. If needed, we can remove and store any belongings while we work. We have experienced remodelers on staff so that if materials like drywall or carpeting are contaminated, they can be properly replaced. Anything that can be cleaned and preserved is kept. When we're finished it'll be like there was never mold there in the first place. We even have the area inspected by a third party so that you can have confidence in the healthful condition of your house.
Don't hesitate to reach out to us today for one of our friendly, uniformed team members to come help put your house in tip top shape. High-tech equipment, specially formulated cleaning agents, and expertly trained staff make Steamy Concepts a no brainer! Call us at 602-903-6452 or schedule with us online.