Serving Fountain Hills, AZ
Find a Carpet Cleaning or Tile Cleaning In Fountain Hills, AZ
Fountain Hills Carpet Cleaning, Tile and Grout Cleaning
For decades thousands of people have been loyal customers of Steamy Concepts. We want the citizens of Fountain Hills, AZ to experience the best carpet cleaning in Arizona. We've recently expanded our service area to include your home. We would love to show you why so many people come back to us over and over.
Fountain Hills Carpet Cleaning
Our expert staff of carpet cleaners are trained to show your home and property respect. We prize customer service and that shines through in each interaction. We will listen to the concerns you have with your carpets and evaluate the best solution to give your flooring a fresh look. We will use professional level cleaners, degreasers, and deodorizers to tackle your exact carpet cleaning needs in Fountain Hills. The high heat water running through our steam cleaners will demolish stains and the microorganisms you may not have even known were living in your carpet. Simply making a routine of professional carpet cleaning will extend the life of your carpet. It pulls out the dirt that constantly collects in carpeting to prevent it from getting worn into the rug and weighing it down.
Fountain Hills Tile Cleaning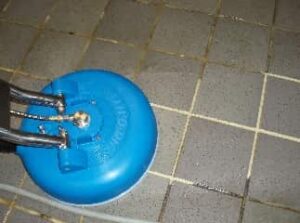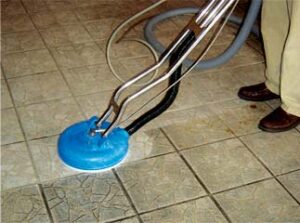 If you have a portion of your Fountain Hills home, or the entirety of it that has tile flooring, you can also take advantage of the expert knowledge of Steamy Concepts. You may have noticed your grout lines just love to hold onto the buildup of dirt, spills, mop water and just day to day life. We can take the grime out of your grout. It will look like your tile was laid yesterday when we are finished. With standard ceramic or porcelain floors we use a mild tile cleaning agent that starts to disrupt the stubborn dirt. Then we break out the big guns. Our truck-mounted equipment will blast steam at 1000 PSI. The same tool immediately drinks in the dirty water so there is no puddling or pooling on your floor. It's strong enough to accomplish what hours of scrubbing would still leave you wishing for, but gentle enough to leave both tile and grout intact. Some floors, however need a different tactic. Natural stone or Saltillo tile can be damaged by these techniques so we employ alternate methods that still accomplish a clean pretty floor, but in a way that accommodates the delicacy of the flooring material. Steamy Concepts can help give you a Fountain Hills tile cleaning for your home!
Fountain Hills Black Mold Symptoms Removal
Mold infestations are bad news in a lot of ways. Mold is a growing, living thing. Like all living things, it needs a food source to sustain itself. If it's growing on your walls or floors, guess what it's eating? Not only that, but having mold in your home can cause or aggravate serious health concerns. Anyway you slice it, if you have mold in your house, you want it gone! Unlike many companies that fix the evidence of mold such as the odor or the obvious visual appearance, we get to the heart of the issue and provide a complete black mold removal for your Fountain Hills home. We have certified team members take out any part of the structure of your home that is damaged beyond repair, which is later replaced with fresh, new materials. We will clean, scrub or sand the redeemable areas then apply an antimicrobial over the entire area to prevent a return. When we are done you'll have a lab report placed in your hand from a third party inspector so you can feel confident that the mold is long gone.
We have worked hard for each client we have had. We've created a trusting, loyal following. We are confident that if you give us a try, you'll soon be a part of that as a Fountain Hills, AZ citizen. Give us a call today at 480-648-0545; we'd love to chat!