Need Carpet Cleaning or Tile Cleaning In Maricopa, AZ?
Carpet Cleaning Maricopa Az, Tile Cleaning, & Mold Removal
If you are in need for a carpet cleaning in Maricopa, you won't be disappointed. Similar to any household surface or appliance, your carpet and tile need maintenance to stay clean and healthy. If you don't maintain your carpet or tile with cleaning, you will probably end up spending more when you eventually want to replace it. Steamy Concepts can help you with your carpet cleaning and tile cleaning needs in Maricopa, AZ. We can say with confidence that we offer fresher, cleaner carpets in Maricopa, AZ.
Over time, carpets can get extremely dirty and filled with dirt and grime. Clumps of dirt and pests start to nest inside of the fibers of your carpet. The heavier traffic areas will be the dirtier parts of your carpet and will be very obvious to spot.  This is no carpet you want seen around visitors. A professional carpet cleaner will get the job done with steam cleaning the carpet, loosing the grime from the carpet. The water from the carpet is then extracted so no mess is left behind, other than a clean carpet. You'll need a professional carpet cleaner such as Steamy Concepts if you want your carpets looking pristine and problem free. Schedule online now, or call 623-201-5110 for an optimal carpet cleaning experience in Maricopa, AZ.
Maricopa Tile and Grout Cleaning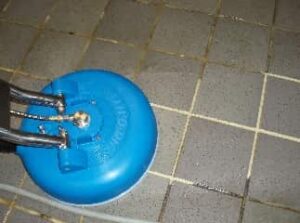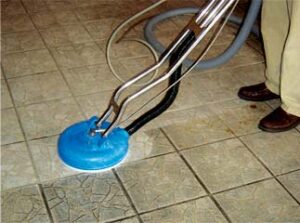 Unlike carpet, tile is a little harder to identify as dirty, so occasional maintenance should be able to help you get to know your tile a little more. You will probably need a professional tile cleaner such as Steamy Concepts to help you get more acquainted with your tile. Tile cleaning is more than just about tile. The grout lines in between the tile can get extremely dirty as it captures all the dirt and grime in its crevices. Our high temperature steam cleaning is designed to destroy and break apart all of the trapped dirt in the grout lines. After the tile cleaning process, we use state of the art sealing solutions to keep your tile shining.If you need a Maricopa tile cleaning service you can trust, look no further than Steamy Concepts.
Maricopa Mold Symptoms Removal
Black mold symptoms can only be remedied by removing the mold completely. We have Institute of Inspection Cleaning and Restoration Certification (IICRC) certified protocols to ensure that your Maricopa home is left mold free. We first seal off the area from the rest of your home to protect the rest of your home from infection. While we work, the air is passed through air scrubbers to remove all the spores that might be released while we work. Black mold will keep growing until it is stopped, so it is best they you cure the problem immediately.  It works it's way into carpets, wood, and drywall making these items unsalvageable during our mold removal process. So, like the affected cavity area of the tooth is removed, these items are removed and disposed of. While other items that can be saved will remain intact. All remaining items will be treated with antimicrobial spray to ensure no mold spores will land and start growing. During this process we also provide packing, moving, and storage of contents while this process takes place. Finally we will provide testing and results to confirm the area is mold free.
If you are in need of expert carpet cleaning, tile cleaning or mold removal for your Maricopa home, you can count on Steamy. Call Steamy Concepts at 623-201-5022 for your Maricopa carpet cleaning service as well as tile cleaning and mold removal.