Carpet Cleaning Anthem, AZ Services
We Offer Carpet Cleaning and Tile Cleaning In Anthem, AZ.
Anthem Carpet Cleaning, Tile and Grout Cleaning
Treat your house to a spa day! Whether it's a carpet scrub, steam cleaning your grout lines or a facelift from some mold damage, we'll make your experience both effective and pleasant. Steamy Concepts will make your house feel polished and pretty!
Dirty carpets bring a host of concerns for you to contend with. They pose health risks and can aggravate conditions like asthma or allergies, they shorten the life of the carpet and of course, they just don't look as good! These issues can be handled all together when you have your carpet cleaning done by Steamy Concepts in Anthem. Grease stains, pet stains, walkways or spills are no match for our specially formulated cleaning agents and high-tech equipment. We'll break apart stains and grime and suck it away with scalding water along with any little insects that like to make their home in your rugs. The waste water all gets absorbed into a tank in the cleaning van and driven far from your home. And presto! Your carpet is clean!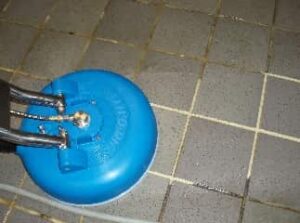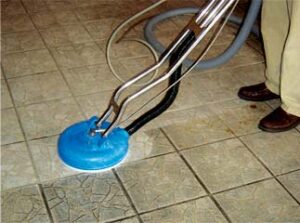 We can take that same idea of tailored cleaning solutions and apply it to your tile floors as well. Mild cleaning solutions break up the dirt on the grout lines and prepare the floors for the steamer. The machine we use dispenses a high heat solution at 1000 PSI and immediately reabsorbs it along with the cleaning solution and dirt to prevent puddling or messes. Of course, this method isn't universal. Many tile floors are composed of natural stone, or delicate saltillo tile, possibly even hand painted. In such instances, we adapt our tile grout cleaning methods in Anthem to the floor so as not to cause damage or discoloration. No matter what type of tile may decorate your home, once it has been properly cleaned, the best thing you can do is seal it. There are different sealant options dependent on the tile type as well, but every kind of tile floor will last longer and stay cleaner if it is properly sealed by a team of professionals.
Anthem Black Mold Symptoms & Removal
Don't let mold get you down! Steamy Concepts can make your house look like mold never happened. While many Anthem companies cover the black mold symptoms of mold like the smell and the unsightly marks it may leave on your wall, they fail to address the underlying problem. If not actually resolved mold can continue to spread, and it can cause major health issues and structural damage. Steamy Concepts gets to the root of the problem. We eliminate and replace material that can't be saved. The remainder is subjected to rigorous sanding, scrubbing or sanitizing as the need may be to erase any trace of mold. This whole process is contained so the mold spores don't spread throughout the area. You'll be able to rest easy and feel confident when a third party inspector provides you with a report at the end to show that the area is once again free from mold.
We all deserve to live, work and play in an area without filth or health risks. Steamy Concepts believes that and is working everyday to achieve that. Why not give us a call today, our team is friendly and happy to help!