Carpet Cleaning Carefree, AZ Services
Do You Need Carpet Cleaning or Tile Cleaning In Carefree, AZ?
Carefree Carpet Cleaning, Tile and Grout Cleaning
With state-of-the-art equipment, specialized high-grade cleaning solutions and well trained expert staff, Steamy Concepts is the best option out there for your carpet cleaning, tile cleaning or mold removal needs. Steamy concepts offers Carefree carpet cleaning, tile cleaning and mold removal services for Carefree, AZ.
Carpets that haven't been cleaned in awhile make your home look dingy and unkempt. Not only that, they can pose threats to the health of you and your family. Dust, pollen, dust mites, carpet weevils, bacteria and all manner of other unsanitary things gather over time in your carpets. Even carpets that appear clean can be hiding a host of microorganisms that need to be flushed out and cleaned away. The high-tech Az carpet cleaning using steam we specialize in can do just that. We will break up the dirt and stains with specialized formulas designed for different problem areas, the rinse and suck away the product, grime and unwanted pests with 200 degree water. Your carpets will be left well groomed, attractive and best of all, clean. Are you in Carefree, AZ? You can count on Steamy Concepts to be your Carefree carpet cleaning service!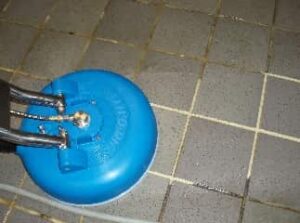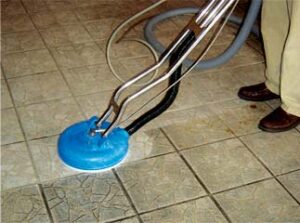 Some "tile cleaners" are limited in their abilities, or too rushed and careless to be trusted with such a delicate job. We treat each job according to its needs. Ceramic and porcelain tile is more resilient, but the grout lines can accumulate grime and stains over time. We apply mild solutions that break up the dirt and use powerful machines that scrub it away without damaging the tile or grout itself. Natural stone can't typically handle normal cleaning products without damaging the luster and causing discoloration. We apply products that are specially designed for specific types of floors. No doubt the most delicate style, Saltillo tiles are natural clay, often with handpainted designs applied to each one. These require delicate care and attention or they can not only crack and destroy the tile but even using too harsh a cleaning agent or method could cause the paint to run and ruin the appearance. We know what your tile needs to stay beautiful. In each situation, sealants are highly recommended to preserve the look and strength of the tile and grout. Call us today for a free home demonstration of our method for properly cleaning and sealing any tile floor.
Eliminate Carefree Black Mold Symptoms with our Mold Removal Process
Are you seeing some fuzz or black spots growing on your walls, carpets or ceiling? Have you had a problem with water intruding where it doesn't belong and are concerned that it may have caused mold to grow? Or have you had any exposure to mold symptoms? That's not an issue to take lightly. Steamy Concepts will come inspect the area of concern at no charge to you. If there is a problem, we will be there to make sure that the mold is removed and your home is a healthy environment once again. We will seal off the area that is contaminated so that no mold spores spread into the air. Porous material will be disposed of and replaced, such as drywall, carpeting or some wood. Anything that can be salvaged will be scrubbed down, sanded, or sanitized to remove the mold. When the mold has been removed and the area restored to the way it should be, we will apply an antimicrobial to prevent anything from growing back again. You will finally be provided with lab reports from third party to assure you that your home is once again a mold free, healthy environment.
If you have questions about our services, would like more details or want to hear about our monthly special, give us a call today. We are happy to chat or book an appointment for you over the phone. Soon you too could be one of our many satisfied customers.